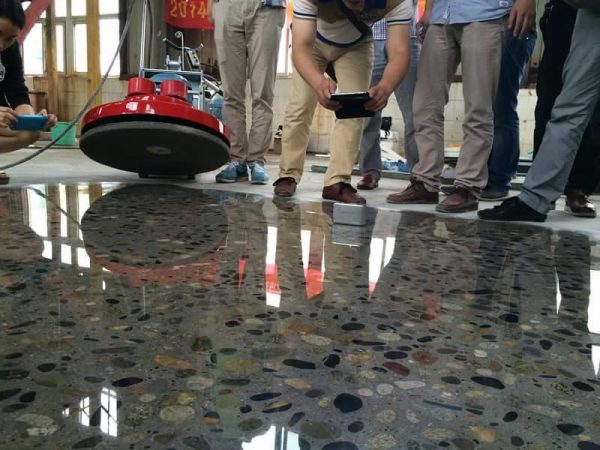 POLISHED CONCRETE
short  Describe the products
Description
Profloor™ Concrete Floor Polishing System:-
ProfloorTM is the future flooring system that provides heavy duty, strong, flat, shiny, beautiful, and maintenance free floors.
ProfloorTM system is the guaranteed process, which transforms any concrete floor surface, whether new or old, into new, hard, dense, attractive, smooth and aesthetically pleasing flooring.
ProfloorTM system combines successive abrasives smoothing steps along with hybrid chemical hardener, when completed, the result is a brilliant, durable, easy-clean, and highly reflective floor. It produces an almost mirror-like floor that is exceptionally resistant to wear, dusting, tire-marking and abrasion.
For more pictures CLICK HERE
PROFLOOR™ System offers a variety of finishes for your needs :-
PROFLOORTM 3000 | High Gloss Finish | Click Here
PROFLOORTM 400 | Semi Gloss Finish | Click Here
PROFLOORTM 200 | Matt Finish | Click Here
The primary benefit of PROFLOOR™ System :-
1. Economical: Long lasting – nothing to peal out. Requires no re-painting.
2. Ecological: Materials and methods are harmless to the environment. The cleaning needs soap and water harmless to the environment.
3. Great aesthetics: No stains from tire marks and oils. High resistance to wear, abrasion, heat, and dusting. Available in many colors and stains.
4. Enhanced working environments: Sound absorbing. Flat surface decreases the vibrations that appear in forklifts. Reduces stress on electronic components caused by electrostatic discharge.
PROFLOOR™ System applications :-
1. Factories.
2. Warehouses.
3. Retail store.
4. Hospitals.
5. Car parks.
6. Schools.